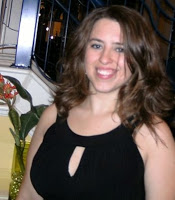 AzzAlane is Louie's older sister. If she ties her hair under her face, they look JUST alike.
Her name is pronounced Ah-zah-lane- not As-ah-lane. She knows it doesn't look like that, but doesn't care.
Her hair is 24 inches long.
She's known as "Boss Lady" because she bullies the other streamers into using the calendar and other non-gaming tasks.
Streaming
Edit
Halloween: FNAF 2
Edit
Due to Louie's antics on the Halloween 5 nights at Freddy's stream AzzAlane will probably never be able to go to a Chuck e Cheese or anywhere with animatronic animals as he snuck up behind her mid-stream and managed to scare the poop out of her with a bear mask...might have been one of the greatest moments ever captured on twitch!
Undertale
Edit
As part of Extra Life, she streamed Undertale mostly blind after receiving $200 in donations for the charity. Previously, she had played the demo.
"my fingers wont behave!" -AzzAlane 11/19/15